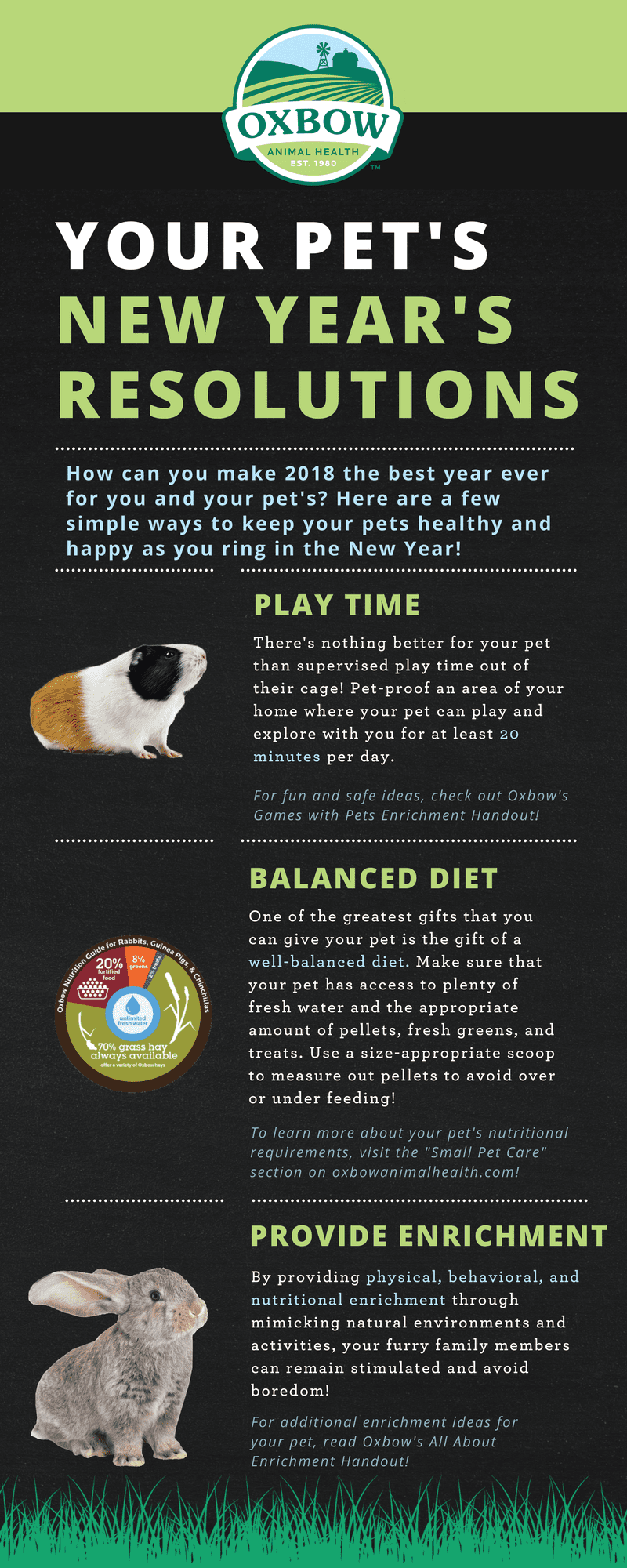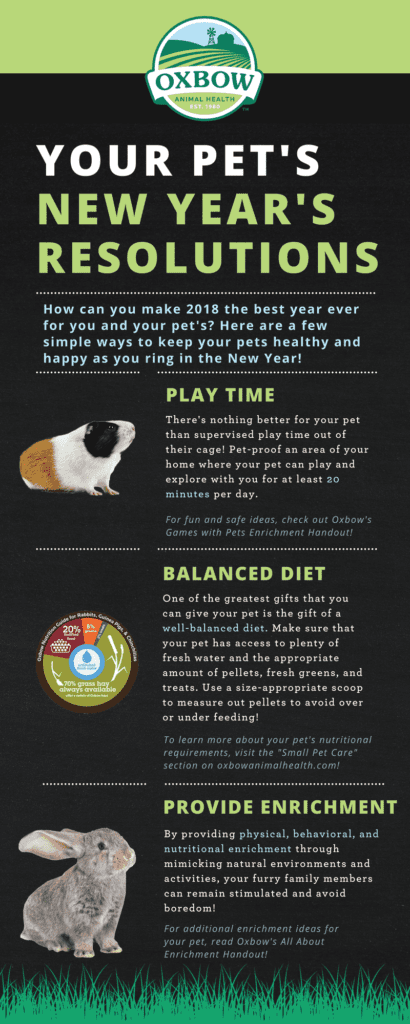 We at Oxbow Animal Health can't wait to ring in the New Year, and we couldn't be more grateful for our fantastic customers who have helped to make 2017 such a terrific year. And with the winding down of a year, preparations for another one begin. While we're hard at work creating our New Year's Resolutions, you may be doing the same. What are you planning to do to make you and your pets live a little healthier and happier in 2018? Here are some fun and useful tips and tricks to make 2018 the best year ever for you and your pets!
INCLUDE DAILY PLAY TIME
There's nothing better for your pet than supervised play time out of their cage! Pet-proof an area of your home where your pet can play and explore with you for at least 20 minutes per day.
For fun and safe ideas, check out Oxbow's Games with Pets Handout!
ENSURE YOUR PET RECEIVES A BALANCED DIET
One of the greatest gifts that you can give your pet is the gift of a well-balanced diet. Make sure that your pet has access to plenty of fresh water and the appropriate amount of pellets, fresh greens, and treats. Use a size-appropriate scoop to measure out pellets to avoid over or under feeding!
To learn more about your pet's nutritional requirements, visit our online"Small Pet Care" section!
PROVIDE PHYSICAL, BEHAVIORAL, AND NUTRITIONALENRICHMENT
By providing physical, behavioral, and nutritional enrichment through mimicking natural environments and activities, your furry family members can remain stimulated and avoid boredom!
For additional enrichment ideas for your pet, read Oxbow's All About Enrichment Handout!