KINDSWELL FOR OUR
COMMUNITY
At Oxbow Animal Health we focus on the wellbeing of small animals
But our care and concern reaches well beyond our little furry friends. Through our KINDSWELL community service program, we volunteer, we donate and we do our best to grow the good in our local community.
We Invest in our Employees
We have a passionate team at Oxbow and we support what matters most to them. No matter the cause, each employee has paid volunteer hours to use in service of any organization they care about. Additionally, we match monetary donations to causes close to our employees hearts to help make an even greater impact.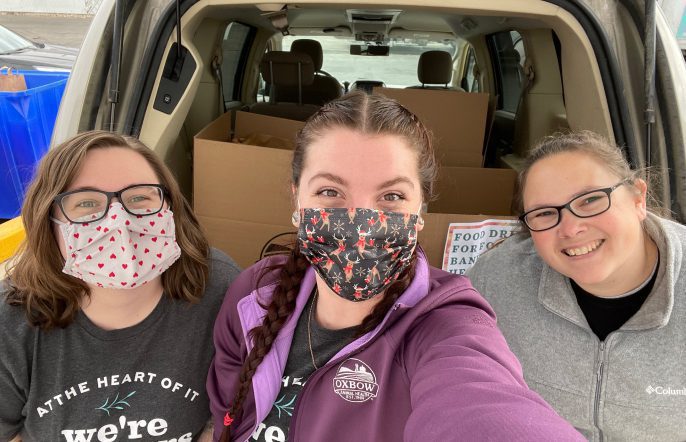 We invest in our community
We want to help other organizations in our community thrive. To do this we've created annual fundraisers and food drives, grant opportunities and a corporate giving program all aimed at growing the good in Omaha, in Nebraska and throughout the companion animal community.
Here are just a few of the organizations we love supporting: