Tis the season—now that Thanksgiving is quickly approaching and the winter holidays are right around the corner, you may be thinking about gifts for friends or family. Make sure to include your small pets on that list of gift recipients! In this blog, we'll cover some of this year's best stocking stuffers for small pets.
Toys
Ideal for herbivores, these candy-shaped treats contain a bit of delicious Timothy hay your rabbit, guinea pig, chinchilla, or other small herbivore will devour!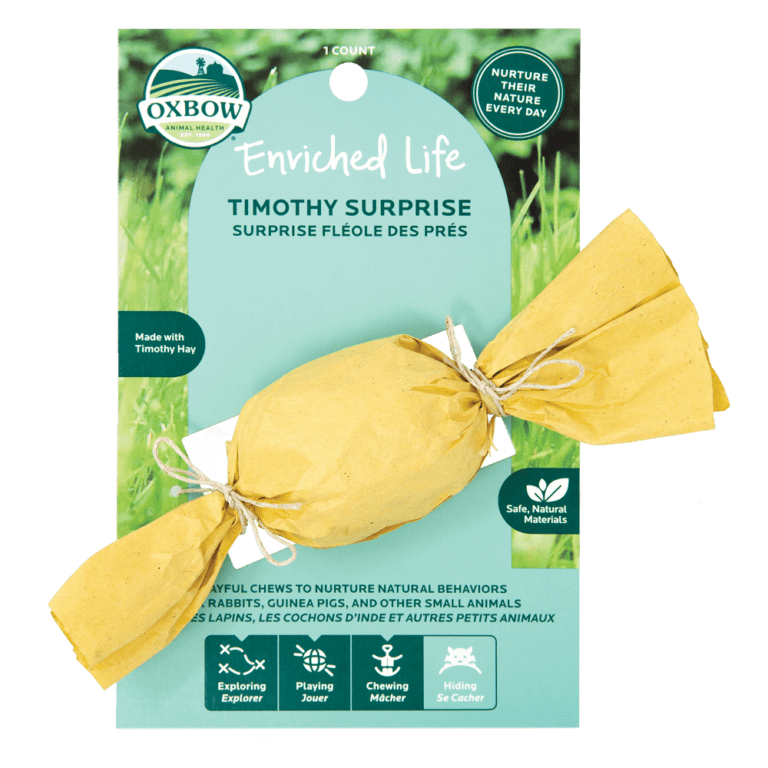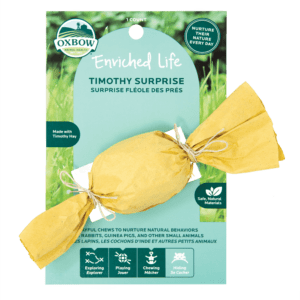 Perfect for pets with a habit of eating their fortified food too quickly, the Wobble Teaser creates a fun challenge for all kinds of small animals! Put your pet's fortified food or favorite bite-sized treats into this accessory for hours of mentally engaging enrichment.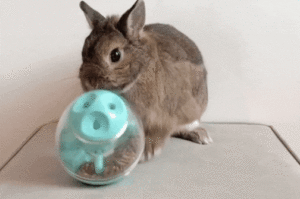 DIY Toy Option
Small pets often enjoy even the simplest household items for enrichment. Use a brown paper lunch bag with no inks and either crumple the bag into a small ball or fill the bag with hay to create a paper bag cave filled with food. Place this simple DIY toy into your pet's habitat. The paper provides safe-to-chew enrichment that also creates fun sounds to entertain your pet.
Watch this fun video to see more ideas for DIY toys!
View the full instruction set here.
Treats
While your family is enjoying cranberry-flavored desserts this holiday season, your pet can join in the cheer with this flavorful baked favorite. Simple Rewards Baked Treats are hay-based, so you can feel good about providing your pet with a treat that is both healthy and delicious!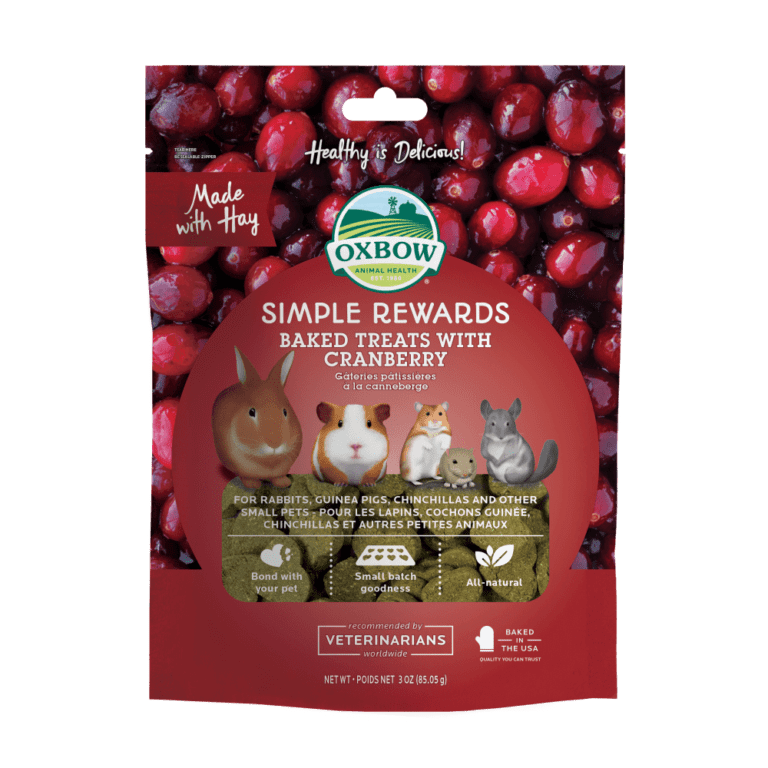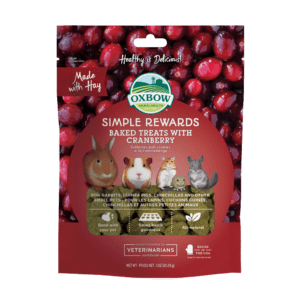 For omnivores and herbivores, Simple Rewards freeze-dried Strawberry treats are an extra sweet treat for your pets during the holidays. These strawberry pieces are freeze-dried, so you also gain the benefit of limiting food waste (let's face it, fresh strawberries can go bad quickly!). Make sure to provide a maximum of 4 pieces a day to not upset your pet's stomach.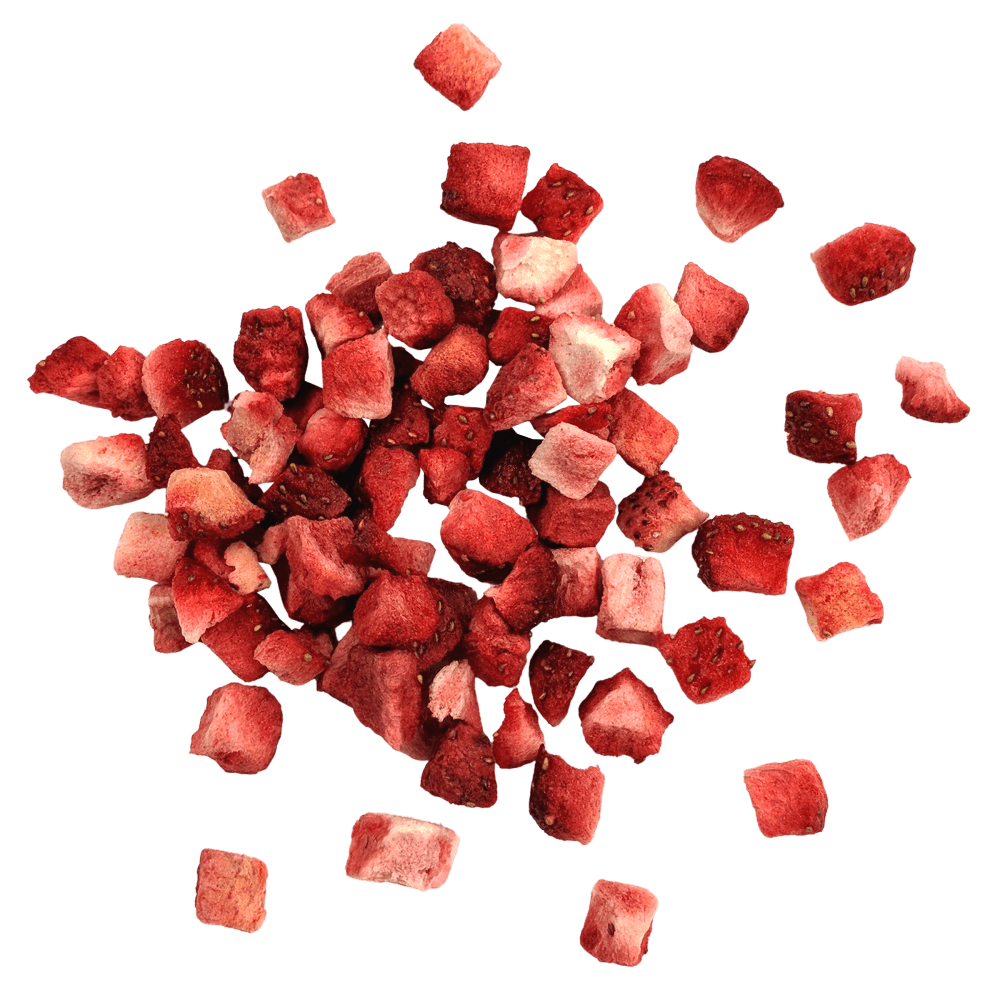 DIY Treat Option
Creating a mini salad for your pet with appropriate amounts of their favorite greens, veggies, and fruits is the perfect way to celebrate the holidays! Need ideas on species-appropriate options?  We've got you covered!
Want other DIY treats and snack options? Watch the video below and check out the recipes here.

Physical Health
As our pets age, they often require different kinds of support that they may have not needed in the past.  Natural Science Joint Support contains high-fiber Timothy hay and various beneficial ingredients to support the overall joint health of your rabbit, guinea pig, chinchilla, rat, or other small pet. Glucosamine aids in the prevention of cartilage degeneration, and turmeric and yucca exhibit anti-inflammatory properties. Before adding supplements to your pet's diet, it's always best to first consult your exotics veterinarian.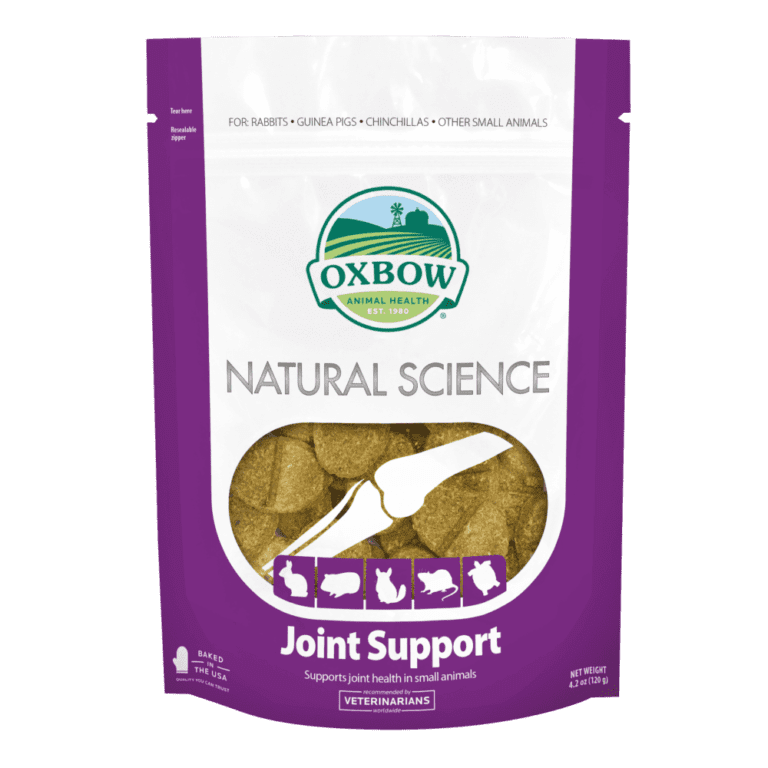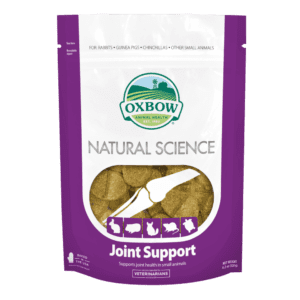 Since it's the season of developing new goals, you can get your pet on track with healthier options, too. If you're using vitamin C drops in your guinea pig's water, now is the perfect time to update their vitamin C source. Vitamin C deteriorates quickly in water, resulting in an inconsistent amount of this essential vitamin in your pet's day-to-day diet.
By switching to Natural Science Vitamin C tablets, you'll provide your pet with a stabilized source of Vitamin C, meaning they're receiving a consistent amount daily. Plus, since Natural Science tablets are similar in consistency to our Simple Rewards Baked Treats, they can be used as an additional source of bonding and "treat" time between you and your little loved one!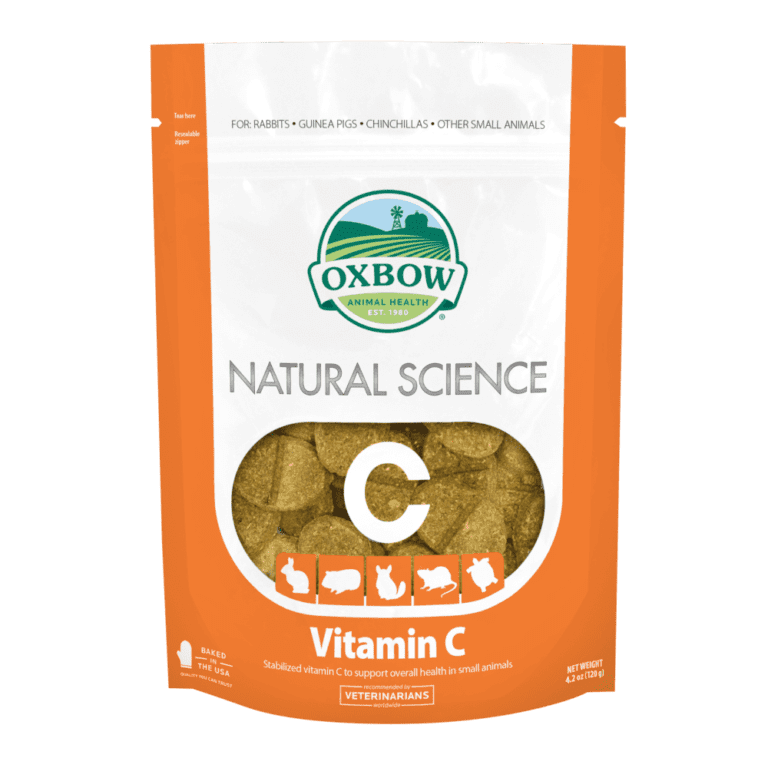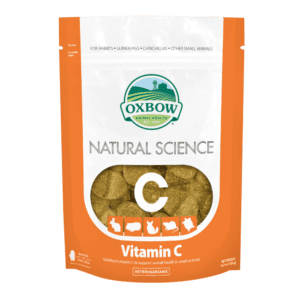 DIY Physical Health Option
Getting your pet moving and exercising daily is essential for your pet's physical health. Instead of an item or gift, spend some additional time with your pet during the holidays to get them moving. This could involve pet-proofing your home for free-roaming, using multiple playpens to create a pet-safe area for them to roam, and even creating a maze out of cardboard boxes for your pet to explore. In some ways, this can be one of the best gifts you can give them!
Read the step-by-step instructions on how to build the DIY Agility Jumps here.