The smallest pets

deserve the best care and


the biggest love.
WE GROW GOOD THINGS IN COUNTLESS WAYS EVERY DAY
We are on a passionate mission to grow happy customers, healthy pets, big love and a better world. From daily enrichment and balanced nutrition, to sound education and a groundswell of good deeds, we do our very best to grow the good in the life you live with your pet.
Essential Daily Enrichment
Premium Hay for Daily Health
Nutritionally Complete Foods
Healthy Rewards for Small Pets
THE MORE YOU KNOW, THE BETTER THEY'LL BE
With the help and knowledge of our resident veterinary professionals, nutritionists and passionate, knowledgeable pet experts, we take pride in providing valuable content to help you create the best life possible for your pet.
2023 Oxbow Rescue Grant Winners Announced
Dr. Charly Pignon Wins 2023 Oxbow QUEST Award
To keep your littlest friend healthy and happy
Most Viewed
Newest Products
Recommended
Most Viewed
Newest Products
Recommended
WHEN YOU WELCOME A SMALL PET INTO YOUR LIFE, YOU ENTER A UNIQUELY VIBRANT COMMUNITY.
WE ARE BIG LOVERS OF SMALL ANIMALS
Just like you, they are our pets, our friends, our family. And just like you, we are fiercely dedicated to ensuring their lives are the healthiest and happiest they can be. Learn more about how our work contributes to the lifelong welfare of small animals and the fellowship of humans who love them.
LOVED & RECOMMENDED BY
VETERINARIANS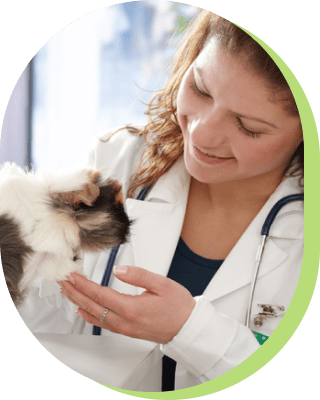 "We love Oxbow products. They are a reliable source of nutrition that we can count on. I never have to question the quality of the products or the value."
Johanna Wade, DVM | Wade Vet Services | Stuart, FL