KINDSWELL VETERINARY
CAMPS
Setting the stage for a lifetime of learning
Our junior, intermediate, and senior veterinary camps are designed for elementary through high school students passionate about animals and interested in veterinary care. Focused on education, hands-on experience, and fun, these camps set the stage for a lifetime of learning for future generations of veterinarians and technicians.
Important Note on 2023 Camps:
Due to a variety of factors, we are sorry to share that Oxbow Vet Camp programming has been suspended for the 2023 calendar year. We encourage you to check back in the fall of 2023 for more information about the status of future camps.
For students completing 2nd - 5th grades
Check back for future dates
The Oxbow Junior Veterinarian Camp is designed especially for children who have a passion for animals and veterinary medicine. The 4-day camp includes many hands-on activities, games and unique crafts. Campers also get to meet a live animal each day! Campers learn about veterinary tools, x-rays, body systems and functions, and important issues like animal overpopulation. Additionally, they get to practice activities that real veterinarians perform including record-keeping and animal health exams. At the end of camp, they perform a mock surgery using all that they've learned. Campers get a camp t-shirt as well as their very own set of scrubs and a stethoscope to take home.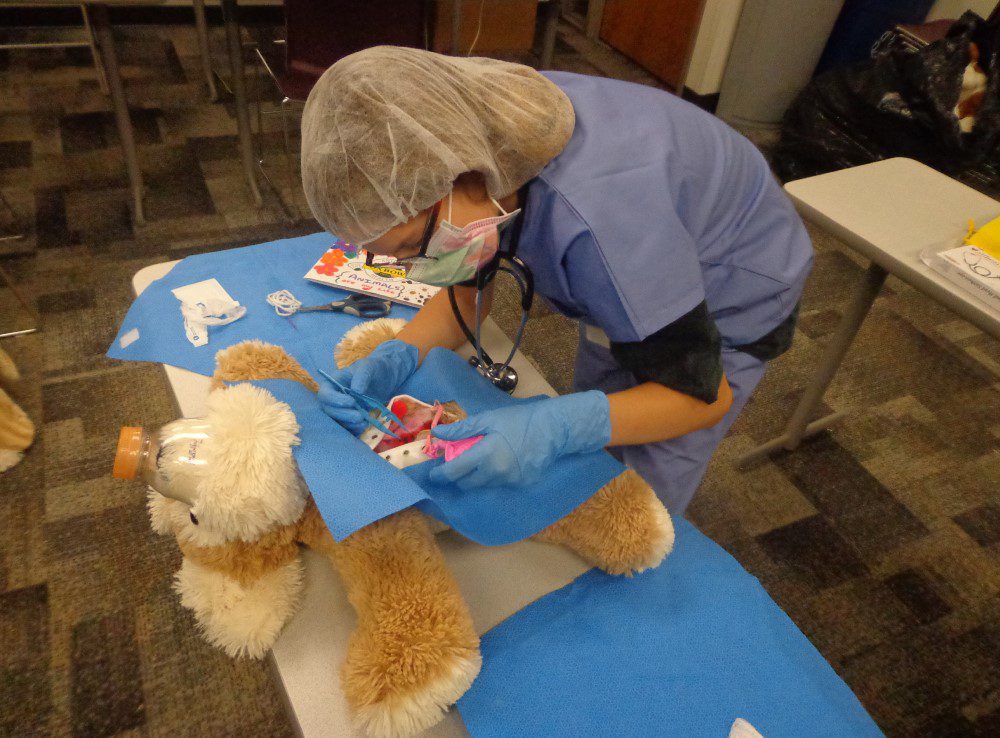 Register for Junior Vet
Camp Today!
no camps currently
scheduled
For students completing 6th - 8th grades
Check back for future dates
The Oxbow Intermediate Vet Camp focuses on various aspects of veterinary and animal science, including animal anatomy, physiology, nutrition and behavior. During this 5-day camp, campers learn extensively about large animals and livestock as well as companion animals and pets. They perform a mock surgery, with activities including: prepping for surgery, suturing, proper surgery room protocol and dressing for surgery. Professionals from various animal-related careers (such as animal medicine, research and development, the pet food industry, veterinarians and vet techs) will present, lead activities, and answer questions. Intermediate campers also go on a field trip to learn about animal and veterinary-related professions.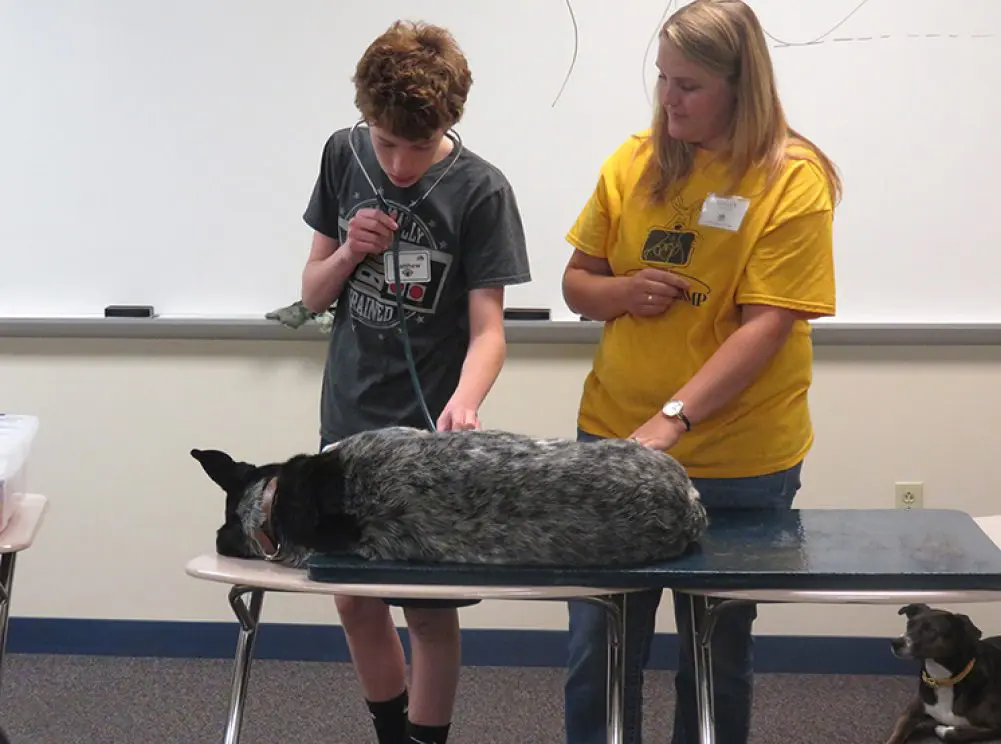 Register for
Intermediate Vet
Camp Today!
no camps currently
scheduled
For high school age students
Check back for future dates
This short-course program will give high school-aged students an opportunity to immerse themselves in the field of veterinary medicine and participate in hands-on activities commonly conducted in a clinic setting. The small class size coupled with instructors formally trained in animal and vet science will result in a unique, one-of-a-kind experience for youth looking to seriously explore veterinary medicine as a career path.