Updated: June 7, 2023
As any rat parent knows, these adorable animals are highly intelligent and require toys and accessories that will stimulate and challenge them throughout the day! Rats also have behavioral instincts that need to be met regularly to discourage destructive behaviors caused by boredom such as bar biting.
What are these instinctual behaviors and what toys can help them best meet their needs?
Exploring – Rats are naturally inquisitive and love to explore their surroundings whenever they can. By strategically placing exploring-centric products in your little one's habitat, you'll not only support their behavioral instincts but will provide the mental stimulation that's needed to keep them happy and healthy!
Playing  – Rats are playful pets! You've no doubt noticed your ratty playing with anything they can get their adorable paws on. In addition to being playful, rats are incredibly intelligent. For this reason, puzzles and games that provide intellectual enrichment are perfect options for rats.
Chewing – Rats have open-rooted teeth, meaning that they never stop growing. Therefore, these adorable animals require access to plenty of appropriate items for chewing. By properly supporting dental wear, you'll also help ensure that your little one doesn't partake in destructive chewing behaviors.
Hiding – Every pet parent has gazed lovingly at their rat when they're cuddled up and snoozing in their favorite hammock or hide. As prey species, rats need plenty of spaces to hide away to rest, relax, and nest in. Make sure to keep plenty of hiding items on hand to make sure your rat feels safe and protected.
Check out our top 10 best toys and accessories to help meet your little one's behavioral needs below!
Perfect For: Exploring, Playing, Hiding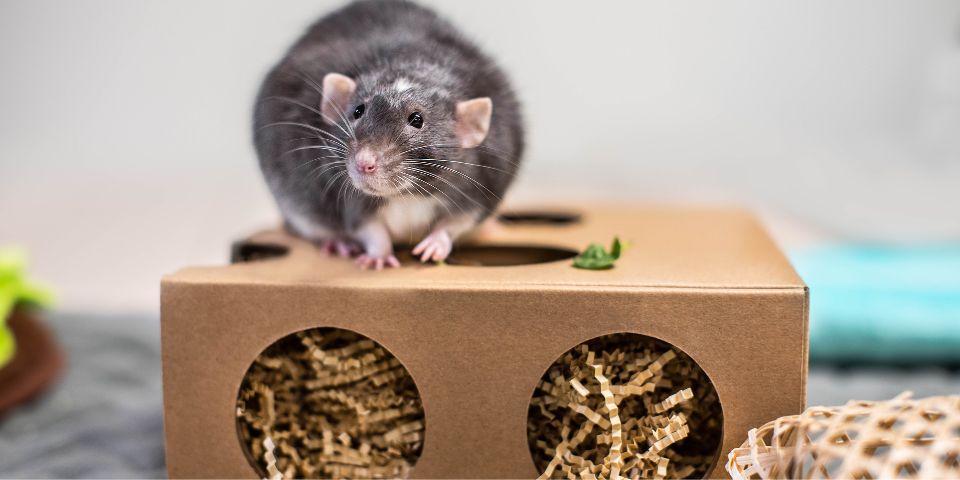 Rats love to burrow and nest while interacting with their habitat. Hide yummy treats or a few pellets inside the nesting material inside the Burrow Box to encourage your rat to use their sense of smell to explore and play with something hidden from their sight. It's a great workout for your little one as well that will end with them receiving a much-deserved reward!
Looking for a tasty treat to put in your Burrow Box? Our Simple Rewards line offers a delicious variety of options!
Perfect For: Chewing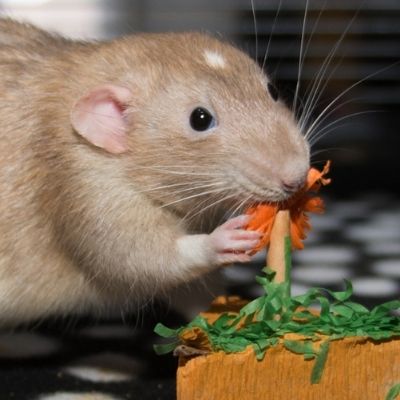 Looking for a stocking stuffer, birthday, or Gotcha Day present for your rat? (Although let's be honest, you don't need to wait for a special occasion to show your pet that you love them.) This cute cake says it all and more.
Interested in more ways to celebrate your rad rattie or most excellent mouse? Check out some additional items from our Celebration line!
Perfect For: Hiding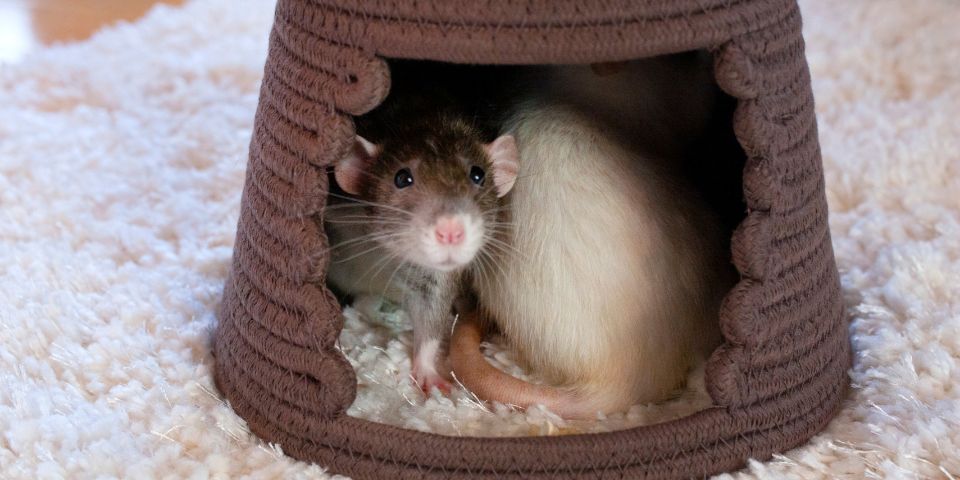 Rats treasure their quiet time. Providing plenty of opportunities for mini-retreats will ensure that your rat gets the rest that they need. Believe it or not, letting your pet have their alone time will help to improve your bond!
Perfect For: Chewing, Playing, and Exploring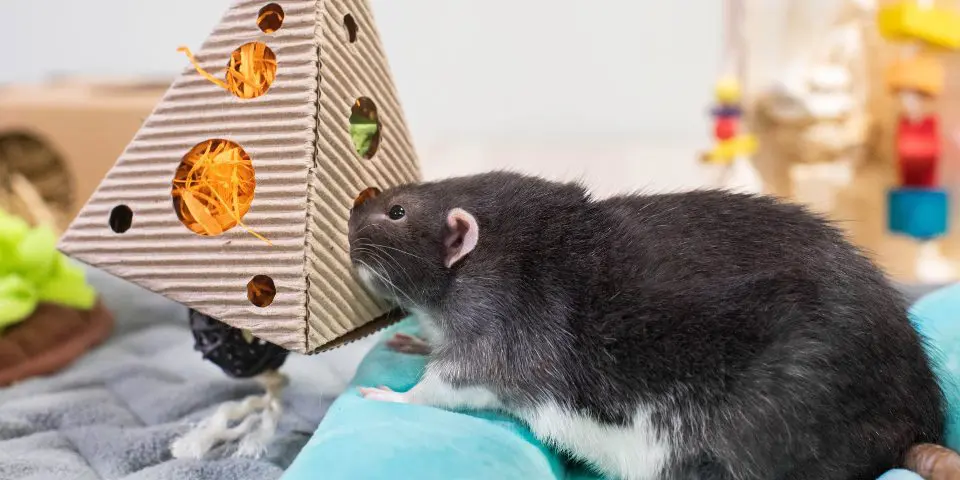 Like many of their human caretakers, rats and mice are famously food motivated! The Pyramid Treat Hanger provides the perfect opportunity to challenge your rat or mouse to work for their coveted treats.  Simply hide a treat piece or two in one of the built-in holes and enjoy watching your friend forage through the variety of enriching materials to their heart's content!
Perfect For: Exploring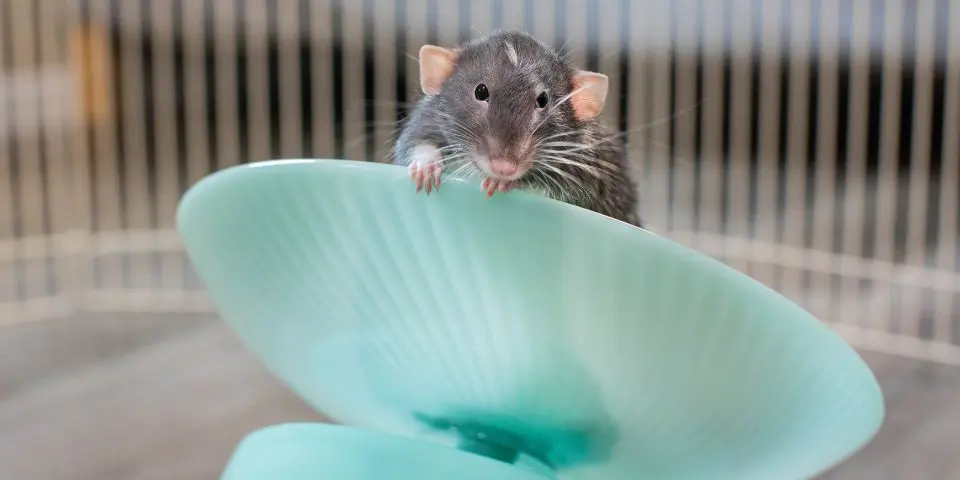 Rats and mice love to exercise throughout the day. Your little friend will love stretching their legs on the exercise saucer, but that's not all the Run & Hide has to offer.  Following your rat's workout, they'll no doubt appreciate utilizing the built-in hideout for some much-deserved rest and relaxation!
Perfect For: Exploring and Playing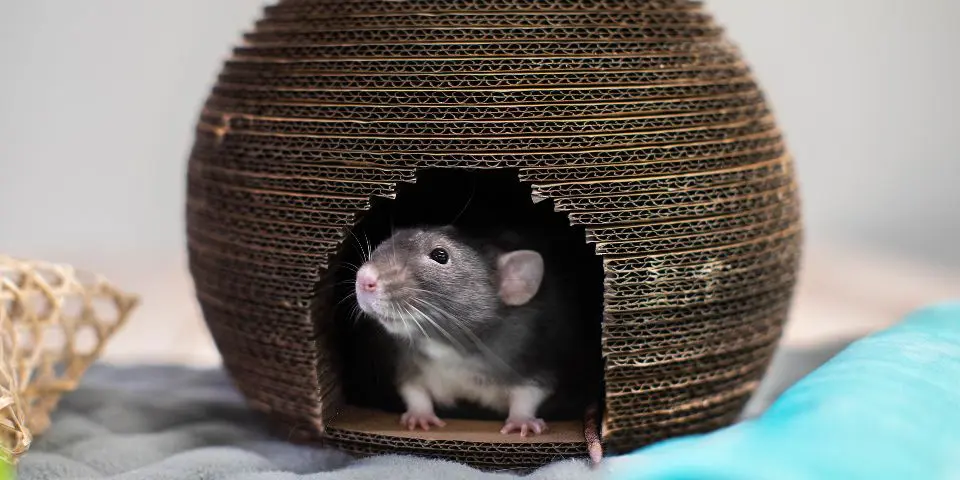 Hiding is an instinctual behavior of all prey animals, rats and mice included. Like the Woven Hideout, our Hideaway Hive offers the perfect place for rats and mice to rest and relax while escaping the stress and commotion of their daily activities. The sturdy corrugate construction of this fun hideout means it can serve as a trusty hideaway for your pet for a long time to come.
Perfect For: Exploring, Playing, and Chewing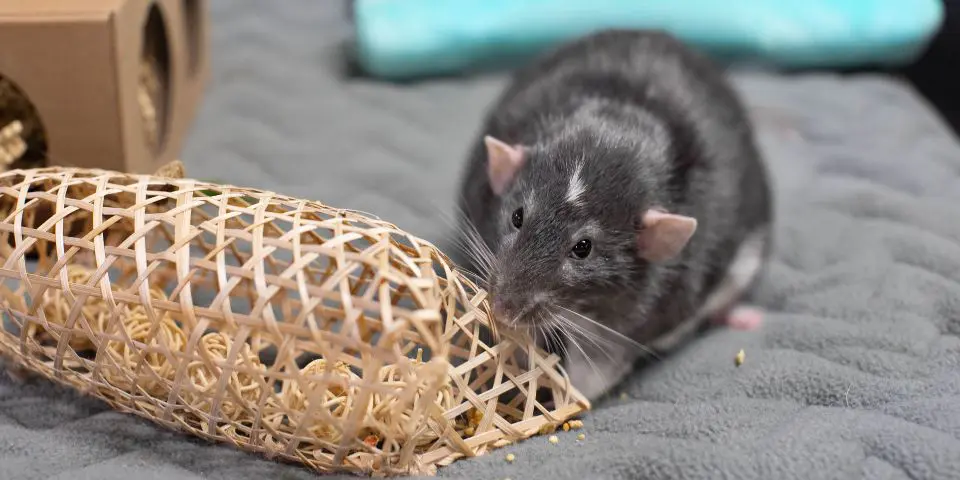 This toy is great for encouraging fun interaction between you and your rat or mouse! Whether they're trying to chew through the outer layer of bamboo or playing with the natural woven balls inside, this will provide hours of entertainment for your little one. This interactive toy is made of natural materials, making it the ideal choice for safe and interactive play all day!
Perfect For: Exploring and Playing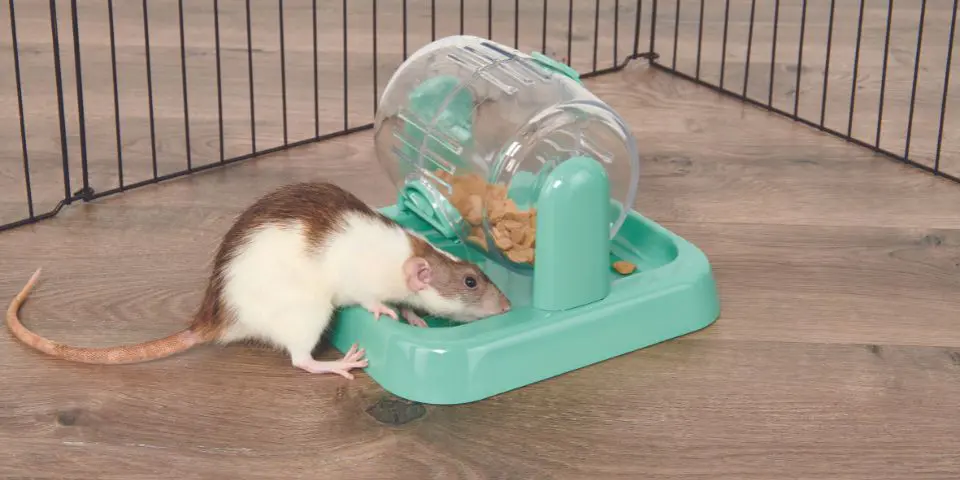 Mealtime provides an optimal opportunity to introduce enrichment into your rat's day. Having to earn your food may seem annoying from a human perspective, but our furry friends love it! The Rolly Teaser encourages your little one to interact with the spinner in exchange for yummy pellets. Playing with your food has never been easier or more fun!
Perfect For: Hiding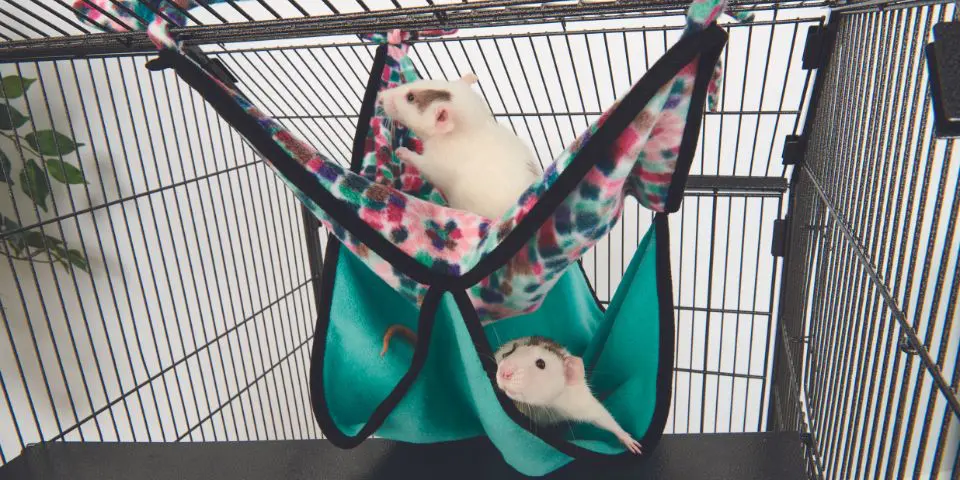 This fleece hammock easily and securely attaches to your habitat to provide your rat a peaceful place to rest and hang out. If your household has multiple rats, the two tiers allow your pets to snuggle up together or to claim their own space. Either way, it's a win-win for your pet(s)!
Perfect For: Playing and Chewing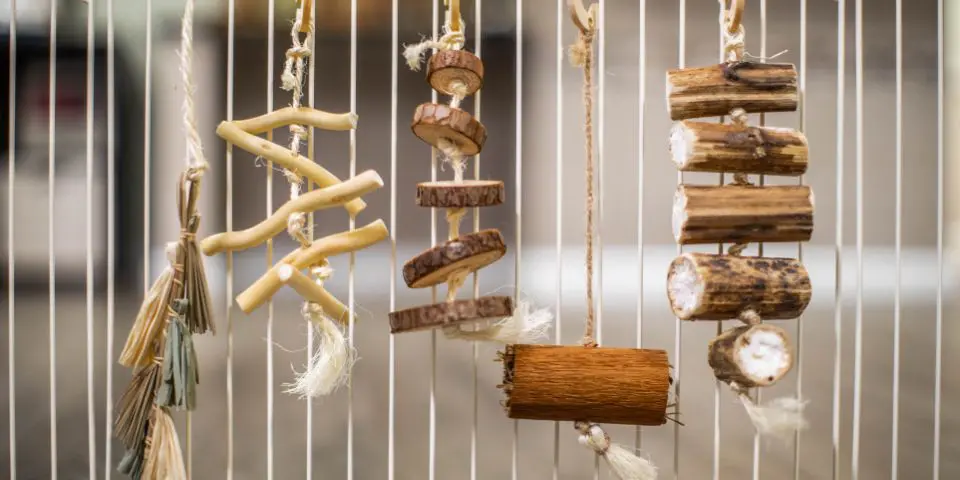 Many rats are wildly entertained by danglies that hang in their habitat! The Hanging Mulberry Chew is a durable, high-quality chew that features mulberry sticks, sisal, and gugertree wood. Use the attached hook to hang this dangly from your rat's habitat and enjoy watching them entertain themselves all throughout the day!