You have made the commitment to foster small animals. Congratulations!  But, now what?  Here are five tips from an experienced fosterer to help ensure a successful foster experience for everyone involved.

The five steps for a successful pet foster experience include:
Choose a shelter
Prepare your home for your foster animal
Have essential supplies ready
Prepare the entire family
Build a healthy routine

1. Choose A Shelter
Follow up on that research and make the commitment to a shelter that you feel is mutually beneficial to the animal and your situation.  It's key to know the shelter's expectations for fostering an animal.  Who is responsible to provide the habitat, food, and supplies for the animal?  Are you expected to have potential adopters visit the animal in your home?  Will you have the pet until it's adopted or just until there is room in the shelter?
2. Prepare Your Home For Your Foster Animal
Many animals entering a new environment will be timid and shy.  It's best to set up an area in an unused room or in a less frequented part of the home at first.  But, just because they are shy doesn't mean they can't get into trouble.  It's very important to survey the entire surroundings to ensure they are not exposed to small objects on the floor like paper clips, staples, or rubber bands.   All animals are curious and small animals are no exception.  They love fun things to chew like electrical cords and even baseboards.  A good rule of thumb is to be safe and put it away or protect it.
3. Have Essential Supplies Ready
Most foster programs include supplies like habitats, food, and care items, but most small animals love fresh veggies too.  Make sure you know the best fresh foods and treats to provide and the correct quantity and frequency. Healthy treats increase the animal's trust and go a long way with socialization.  Being able to pass on this information to their future pet parents is fantastic as it will aid in the bonding process in the new home.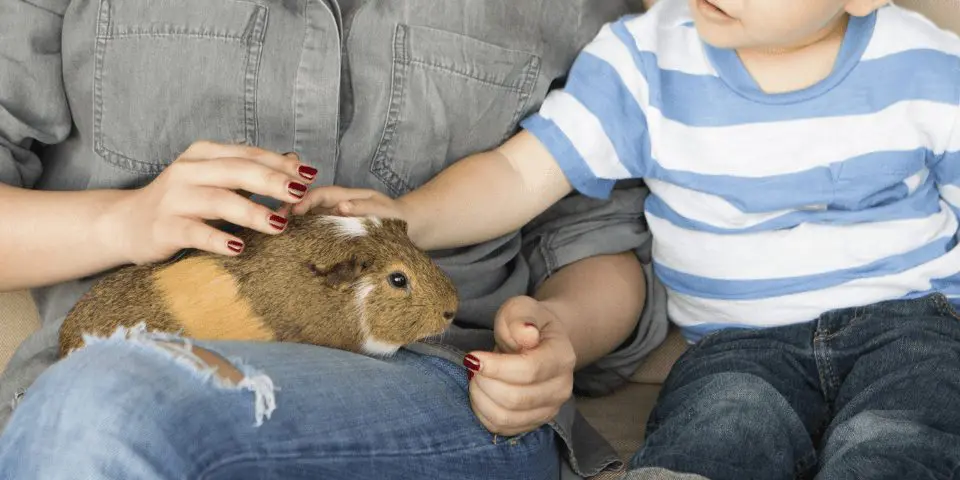 4. Prepare The Entire Family
It's fun to introduce a new pet to the family, even if it's just temporary.  Provide clear communication with children on the foster program and their potential roles with feeding, cleaning up after, and socializing the animal to get ready for a new home.  Kids love to learn about animals; have them read up on the foster pet and how to support the health and happiness of the animal. 
5. Build A Healthy Routine
Establish a routine!  Most animals thrive and at times demand consistent feeding schedules. Make this a time for socializing and quick wellness checks.  Create a frequent cleaning schedule and incorporate variety and enrichment into their lives daily.  All the planning and preparation will make for a happy foster pet and family relationship.