Need a last-minute gift for one of the loving pet parents in your life? Here are our top 15 favorite gift ideas!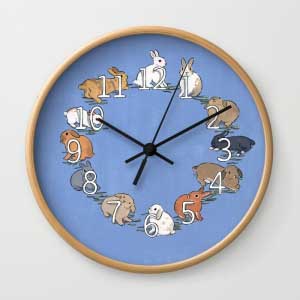 Bunny Wall Clock—Maybe you know someone who lives by a schedule…or someone who could do better at keeping track of time. Either way, it's likely that a wall clock with adorable bunny illustrations will be a good fit!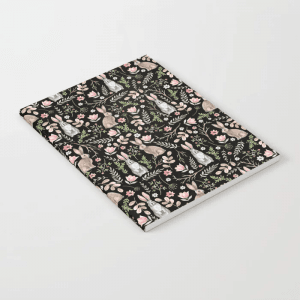 Rabbit Notebook—A great gift for the writers you know, as long as they don't get too distracted by the gorgeous cover!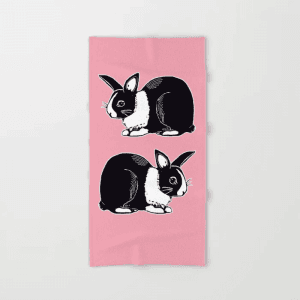 Dutch Rabbit Hand Towel—For the person in your life who enjoys more functional gifts, a towel will always be welcomed. Bonus points for cuteness.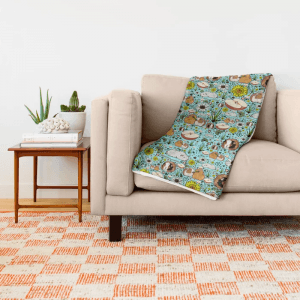 Guinea Pig Throw Blanket—This is the perfect gift for those who prefer nights in and spending time with their guinea pigs.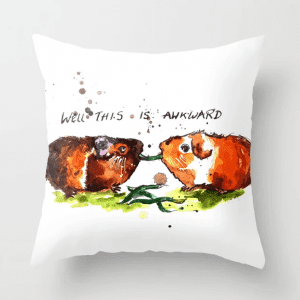 Guinea Pig Throw Pillow—This gift is sure to get a laugh from the guinea pig pet parent in your life. All guinea pig parents know that piggies don't share!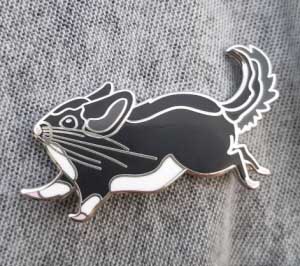 Chinchilla Lapel Pin—For those pet parents who love to add something extra to their outfits.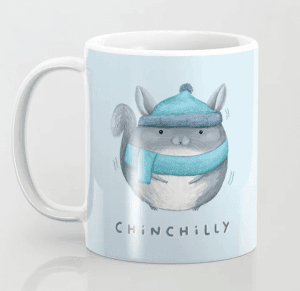 Chinchilly Coffee Mug—The perfect mug to warm up with in the wintertime, be it coffee, tea, or hot chocolate!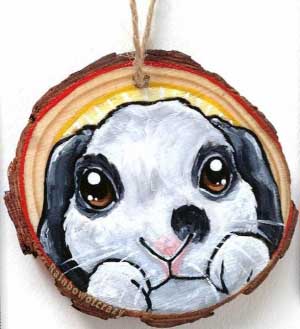 Custom Pet Portrait Ornament—It's hard to go wrong with a custom pet portrait!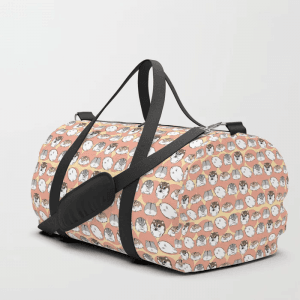 Dwarf Hamster Duffle Bag—An overnight bag patterned with cute dwarf hamster illustrations is sure to win the heart of the hammy pet parent in your life.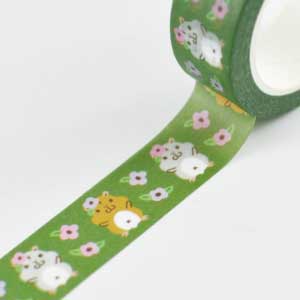 Hamsters with Flowers Decorative Washi Tape—Great for scrapbooks, stationery, or gift wrapping, washi tape has many uses for those pet parents with an affinity for craftiness.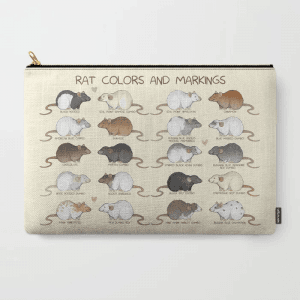 Rat Colors and Markings Carry-All Pouch—What's better than an illustration of one rat? An illustration with 20 rats! The rat pet parent you know will always want to show off this zipper pouch.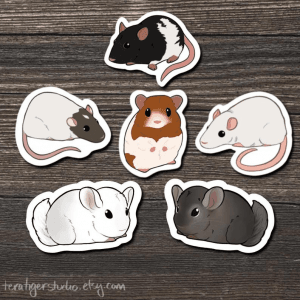 Small Mammals Magnet Pack—Whether for the refrigerator, a school locker, or a file cabinet at work, we all could use these magnets to remind us of how adorable small animals are.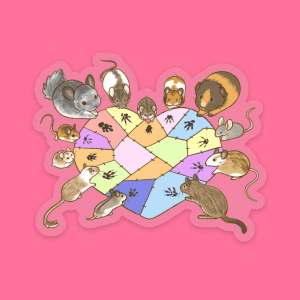 Paw Prints on My Heart Sticker—This sticker is a great small gift for the pet parent who loves all small animals.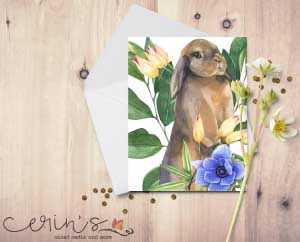 Rabbit Greeting Cards—We all have a friend who enjoys taking time to write letters. These greeting cards are sure to wow the pet parent in your life as well as the recipients of their letters!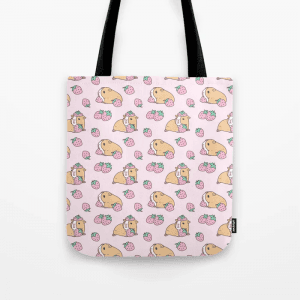 Guinea Pig Tote Bag—An ideal gift for that pet parent who's always on the go!
The holidays are a magical time of year, and they're even better when spent with pets. Treat yourself or your favorite fellow pet parent with any one of these gorgeous pet-centric gifts and your holidays are sure to be merry and bright!
Please note that Oxbow does not have a partnership or affiliation with any of the above vendors and does not receive any portion of the proceeds made from any of the sales of any of the above products.